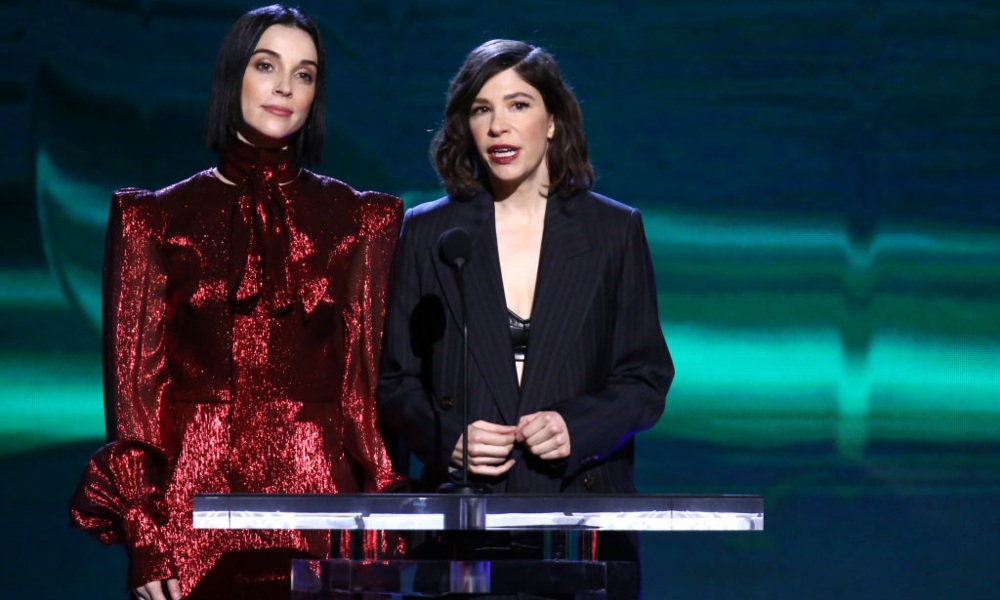 Annie Clark, better known by her stage name St. Vincent, released the first trailer for the official release of her music mockumentary film The Nowhere Inn.
2021 has already proven itself to be a very busy year for Clark, her sixth studio album Daddy's Home released on May, 14 and she's expected to headline Pitchfork's Music Festival in Chicago on Sept. 11 later this year. As it would turn out the Oregon-born singer is adding yet another project to the already stacked lineup she has this year, coming in the form of a meta-documentary.
"Me and my bestie made a bananas art film…it was supposed to be a music doc but somewhere along the way, things went terribly wrong," says St. Vincent in the caption of her Instagram post.
The film first debuted at the Sundance Film Festival on January 25, 2020. However, IFC has subsequently picked up the distribution rights for the film and will be releasing it later this year.
The film is a collaboration between her Carrie Brownstein a fellow musician. Previously Clark has worked with Brownstein as the main producer on The Center Won't Hold for her band Sleater-Kinney. Both artists also have previous directorial credits, however the film was directed by Bill Benz. Regardless, Clark and Brownstien remain the sole writers of the film.
The film is meant to be a mockumentary where Clark and Brownstein play dramatized versions of themselves trying to make a real documentary about St. Vincent. However, as Clark says in the trailer, "something went terribly wrong."
The Nowhere Inn will make its official debut in theaters and on demand Sept 17. Pre-order is available at nowhereinn.movie.