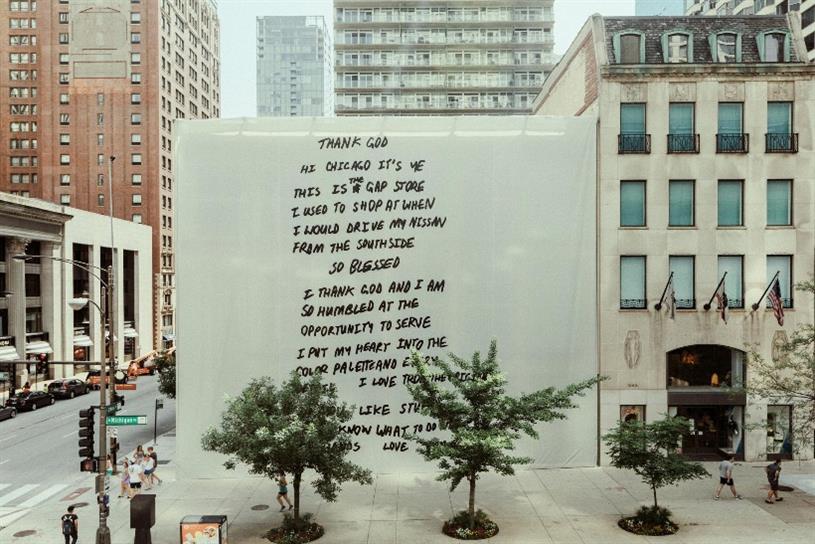 A recent statement from Gap Inc.'s CEO, Sonia Syngal revealed that Kanye West is still hard at work, developing their anticipated Yeezy Gap collaboration.
Syngal spoke to Business of Fashion last Thursday and said, "I spoke to Yeezy last night and he's very, very focused on this incredible opportunity."
The official 10-year-deal between the Yeezy brand and Gap was announced back in June 2020. The deal involves the YEEZY studio designing a brand new clothing line of "elevated" basics for men, women and kids at "accessible" prices, but overall the partnership is meant to expose both brands to new audiences.
It's a partnership come full circle for West as he used to work for a Gap store in Chicago when he was a teen.
The deal also comes at the perfect time for Gap Inc. as according to Sourcing Journal the brand plans to shut-down approximately 100 Gap and Banana Republic stores globally. This includes 75 in North America alone. However, West's commitment to the collaboration has already created buzz for the 52-year-old brand and Gap anticipates a very strong start to 2021.
"The brand is back in a conversation at the zeitgeist of culture where it belongs," said Syngal.
The official release of Yeezy Gap is set to release during the first half of 2021.