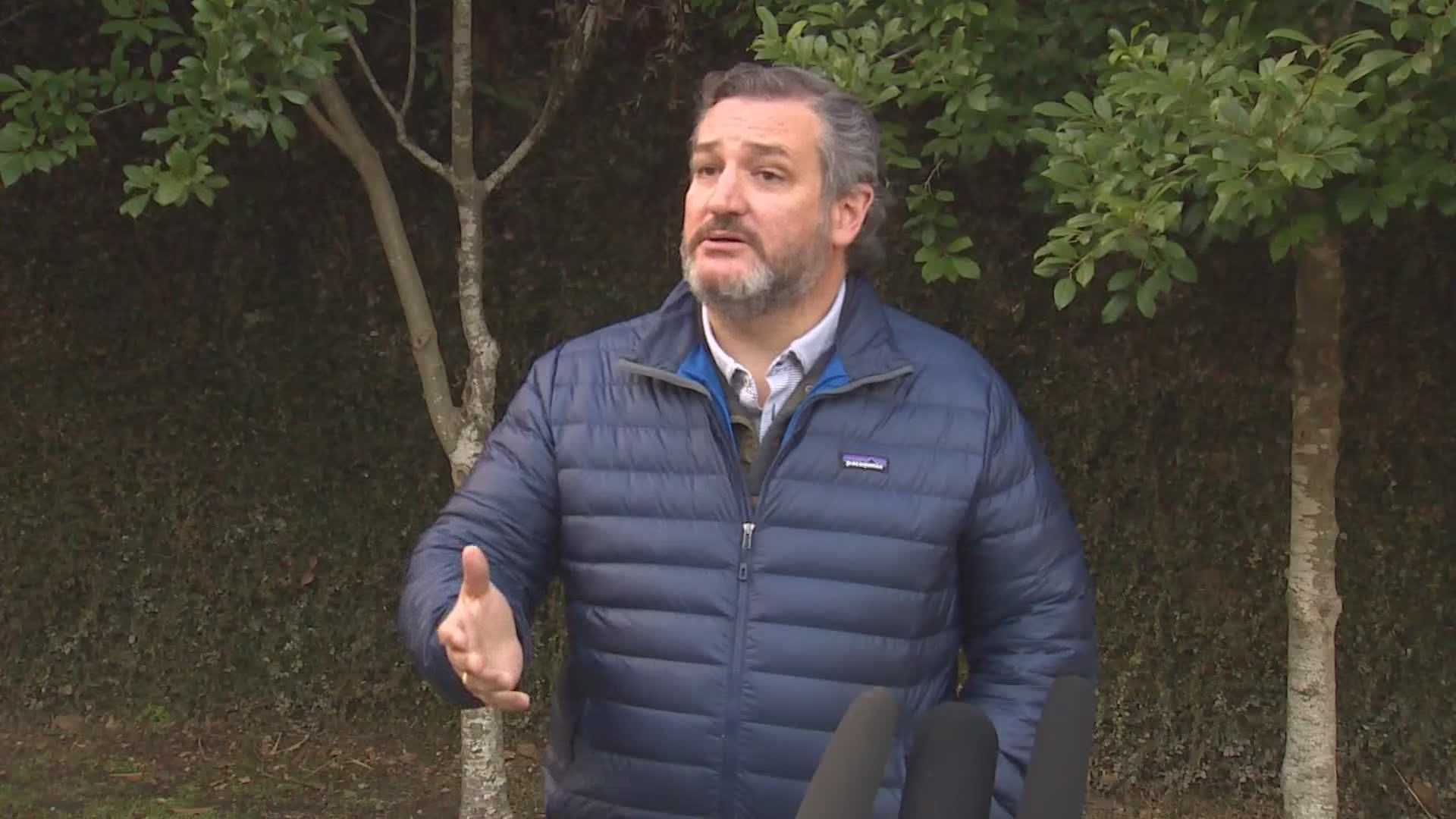 Senator Ted Cruz spoke to reporters Thursday evening after photos of him emerged of him at an Airport in Cancun, Mexico. Cruz, in his statement, admitted that leaving Texas while it encountered one of its most devastating crises "didn't feel right."
For the past five days, millions of Texans have had to go without power, clean water and even food in what is becoming one of the most brutal weather conditions the nation has ever had to face. Adding insult to injury was their Senator seemingly abandoning them during their time of need in order to take a vacation in Cancun.
Cruz has since returned from his shortened trip after an onslaught of criticism from his fellow constituents and Texans.
Initially Cruz told NBC that the trip had been for his daughters stating, "With school canceled for the week, our girls asked to take a trip with friends. Wanting to be a good dad, I flew down with them last night and am flying back this afternoon."
Once Cruz had arrived back from the airport he told reporters: "I started having second thoughts almost the moment I sat down on the plane, because on the one hand all of us who are parents have a responsibility to take care of our kids, take care of our family….but I also have a responsibility I take very seriously of fighting for the state of Texas…"
Since this incident the Texas Democratic Party have called on Cruz to resign. In an official statement made by the Texas Democratic Party chairman Gilberto Hinojosa he said, "Ted Cruz jetting off to Mexico while Texans remain dying in the cold isn't surprising, but it is deeply disturbing and disappointing."
"The Texas Democratic Party calls on Ted Cruz to resign or be expelled from office… We must restore ethics, competence, and a government that works for the people," the group added.
Others did not wish to share their thoughts on the matter, like Gov. Greg Abbott who said, "I haven't been following people's vacation plans."
Houston Mayor Sylvester Turner shared similar sentiments during a press conference on Thursday stating, "My job is to stay here until the situation is resolved so that's it you know, I'm gonna let the senator speak for the senator."
As this occurred many Twitter users were quick to point out Cruz had recently made a hypocritical Tweet just last December, where he criticizes Mayor of Austin Steve Adler for flying to Cabo, Mexico during lockdown.
Cruz made no attempt to defend his now ironic tweets saying, "I got no defense. A blizzard strikes Texas and our state shuts down. Not good. Stay safe!"