John Lewis is considered one of the "Big Six" leaders of the Civil Rights movement that swept America during the 1960s. His passing was confirmed by Nancy Pelosi late on Friday night. This was following a seven-month-long battle he had with stage four pancreatic cancer. He was 80.
Born on February 21, 1940, into a family of sharecroppers, John Robert Lewis was the third child of ten living in rural Alabama.  He attended segregated schools as a boy and was often told by his parents not to challenge the inequities of the Jim Crow laws which had been set in place during that era. However, as he grew older so did his distaste for the unfairness racial segregation.
Lewis first heard Martin Luther King, Jr. on the radio in 1955 and closely followed Montgomery Bus Boycott that King began later that year. Lewis was deeply inspired by King's actions and from then on vowed to act upon the change which he wanted to see.
In 1957, Lewis traveled to Nashville, Tennessee to attend American Baptist Theological Seminary. It was here where he learned about nonviolent protest and how to organize protests. He became involved in sit-ins at segregated lunch counters and was arrested during these demonstrations. Despite this Lewis stuck to his philosophy of nonviolence and became a strict adherent which he kept to for the rest of his life.
After doing civil work in Nashville and meeting with both Dr. King and Rosa Parks, Lewis became one of the original 13 Freedom Riders. Freedom Riders were a group of six whites and seven blacks, who in an effort to get southern states to enforce the laws that prohibited segregated public transportation, all rode buses from Washington, D.C., to New Orleans in an integrated fashion. In doing this Lewis and his fellow freedom riders were brutally beaten and arrested many times yet still consistently made it to freedom rides.
In 1963, after Charles McDew stepped down as chairman of the Student Nonviolent Coordinating Committee, Lewis was elected to take his place and as such helped plan one of the most important marches in American history: the March on Washington.
The March on Washington took place on Wednesday, August 28, 1963, and was meant to advocate for the civil and economic rights of African Americans. During this March is also where Martin Luther King, Jr. delivered his iconic "I Have a Dream" speech. Alongside King was Lewis, who at only 23, was the youngest speaker at the event. In a powerful declaration, Lewis announced, "We all recognize the fact that if any radical social, political and economic changes are to take place in our society, the people, the masses, must bring them about." The March on Washington is credited with helping to pass the Civil Rights Act of 1964, which among other things, outlaws discrimination based on race, color, religion, sex, or national origin.
20 years later in 1986, Lewis was elected to the House of Representatives, representing Georgia's 5th District. Lewis was reelected 16 times only dropping below 70 percent of the vote once. Being one of the most respected in congress, Lewis advocated for health reform and education improvements. He also oversaw multiple renewals of the Voting Rights Act.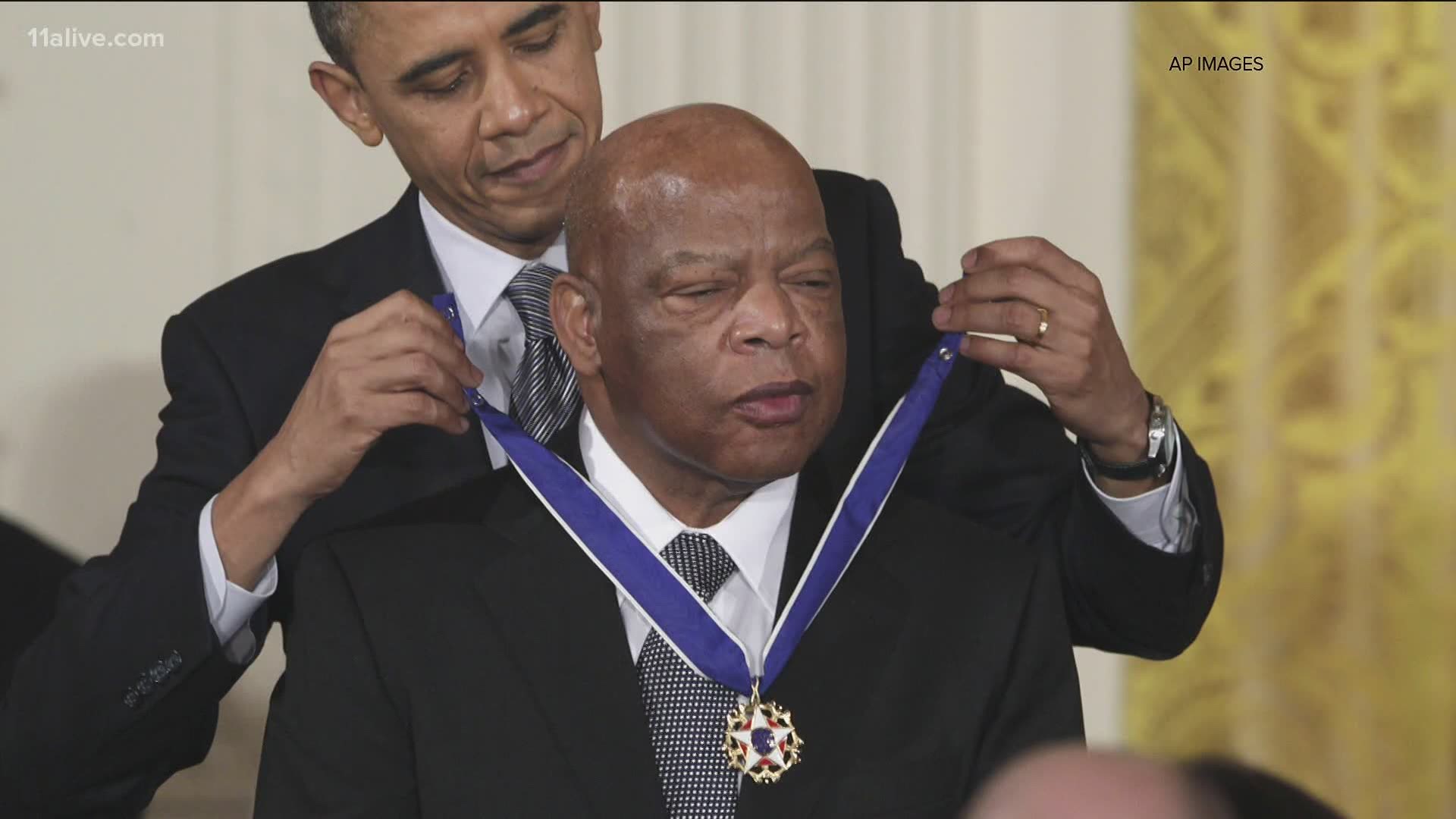 In the recent past, John Lewis was hailed by Pelosi as "a titan of the civil rights movement" by Pelosi, and out of respect, President Donald Trump ordered all flags to be flown at half-staff. A number of other people also voiced their grief in response to the passing of Lewis including  Former President Barack Obama, who just ten years prior awarded Lewis the Presidential Medal of Freedom.
On all fronts, Lewis is what every activist looking to make a change should aspire to be. Unwavering, unflinching and most important of all peaceful.