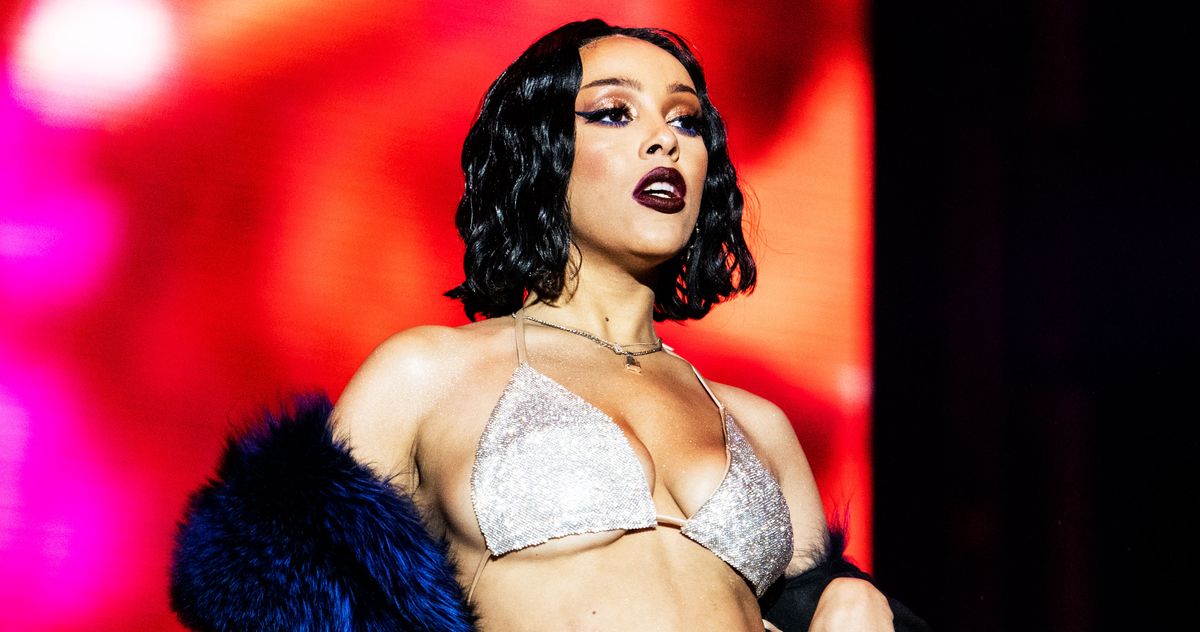 American singer and rapper Doja Cat revealed this week that she has tested positive for COVID-19 despite previous comments mocking the severity of the virus.
The news came out in an exclusive interview she conducted with Capital XTRA, during the interview she said, "I got COVID. Honestly, I don't know how this happens…. and I don't know how I got it but I got it."
In the interview, she also revealed that has since recovered and no longer exemplifies any symptoms. "I'm OK now. It was a four-day symptom freak out but I'm fine now," said Doja Cat.
The news was quite a shock to many, due to the fact that since the start of the pandemic the singer had previously downplayed the virus and ridiculed those who expressed concerns.
While on an Instagram Live Doja Cat said, "I'm gonna get corona and then I'm gonna get a Corona, cuz I don't give a f**k about corona, b***h. It's a flu!"
She later added, ""I'm not scared. Y'all are p*ssy, period. You just take some Mucinex and drink water and tea and sleep — that's all you gotta do. Y'all are so scared of some damn corona."
Today, the CDC reports that there have been over 4 million cases and more than 146 thousand deaths in the U.S. alone.
Doja Cat has been in the limelight a lot recently due to a previous controversy she had back in May. When an unreleased song she made that prominently featured the racial slur "dindu" surfaced on the internet.
The song stirred a lot of debate in her fan base as many saw the abundant use of the slur as offensive. She later apologized for the song calling it "an attempt to flip its meaning" but acknowledged it "was a bad decision to use the term" in her music.
Doja Cat has not made any public statements regarding her previous comments about COVID-19.