Today the popular American business magazine: Forbes released an article and video detailing the process behind the creation of Kanye West's Yeezy line. In said video, hundreds of Yeezy samples were shown in the classic sneaker wheel format. Among them were some unreleased Yeezys yet to be officially announced and or released.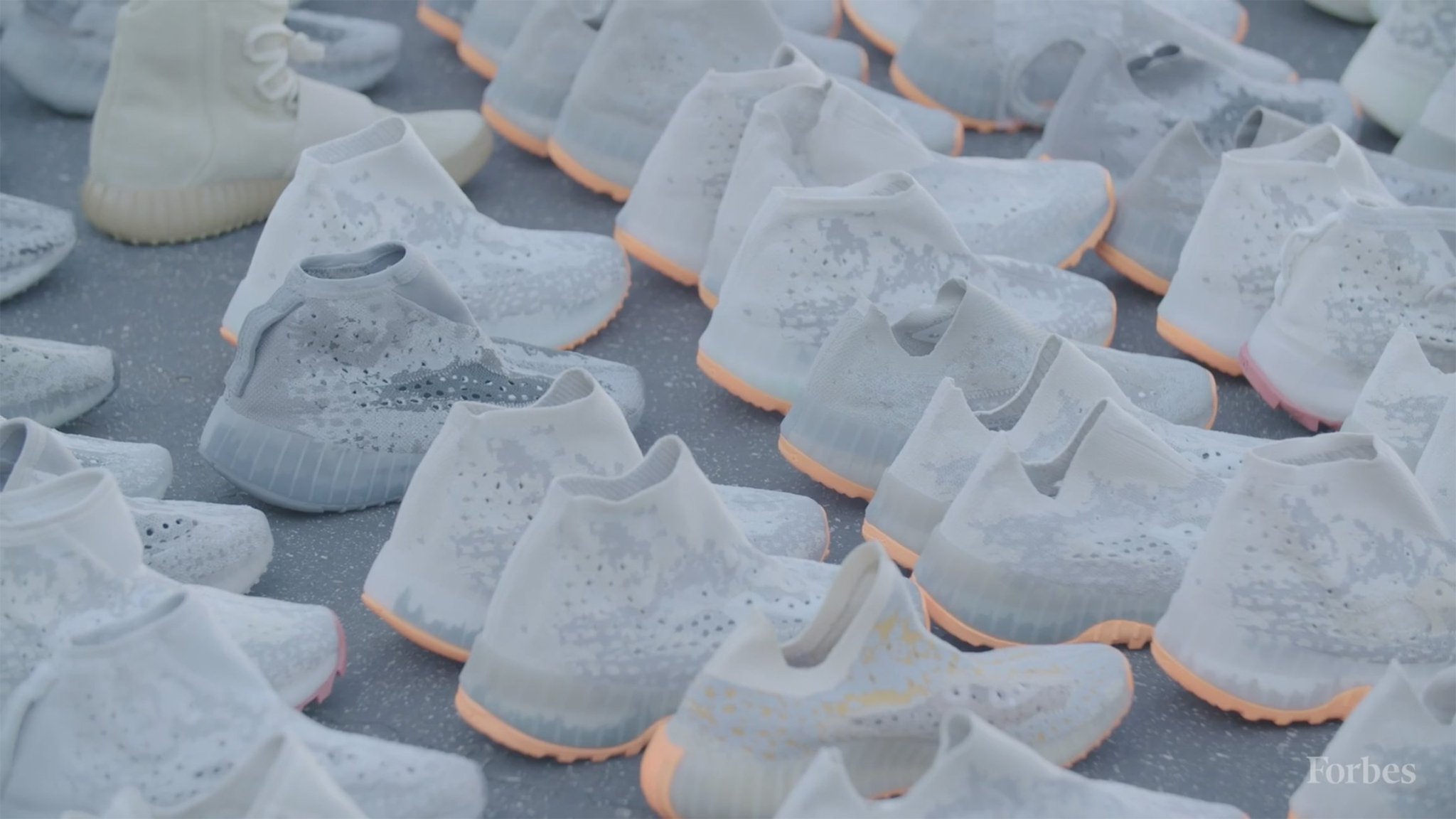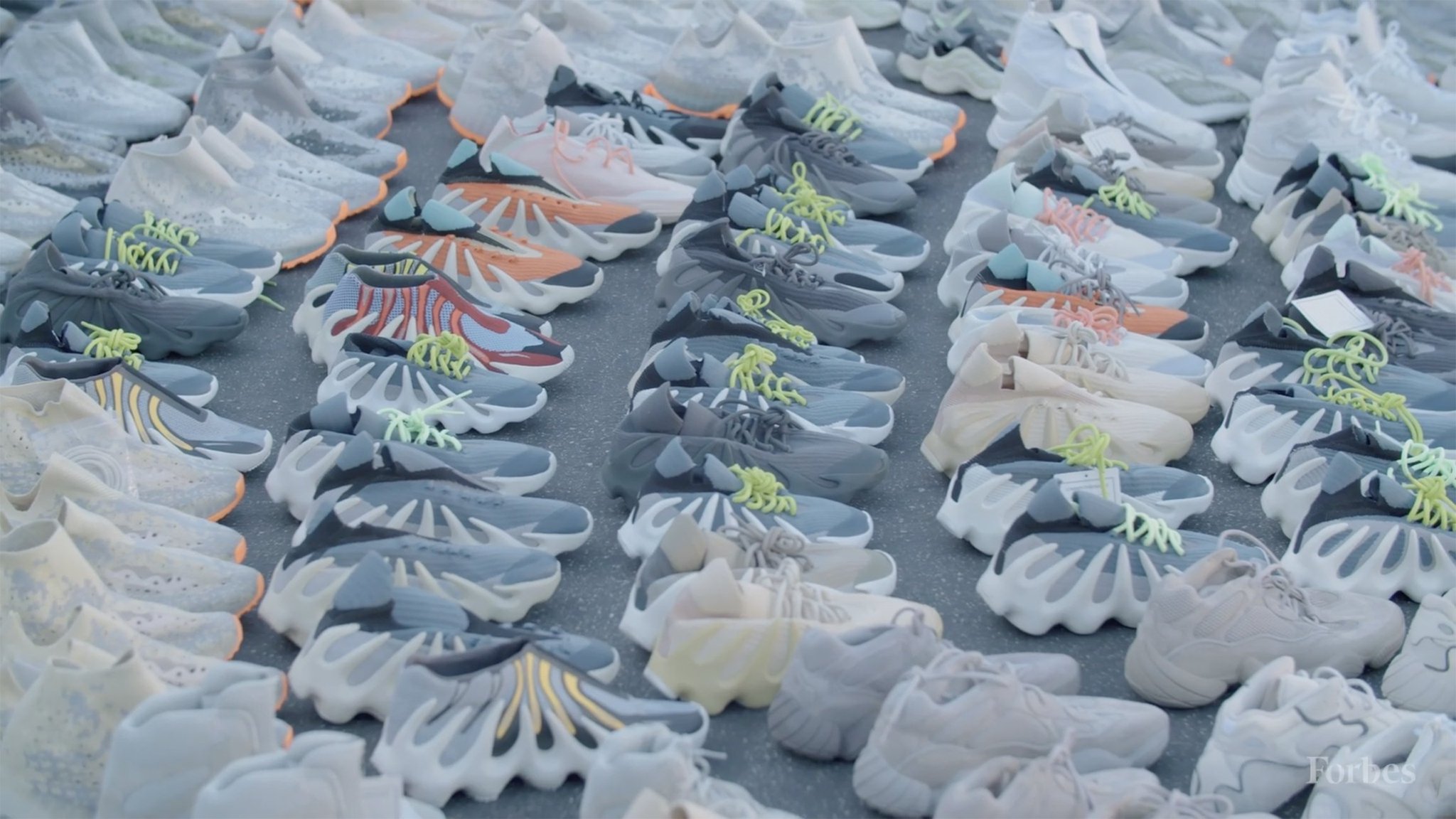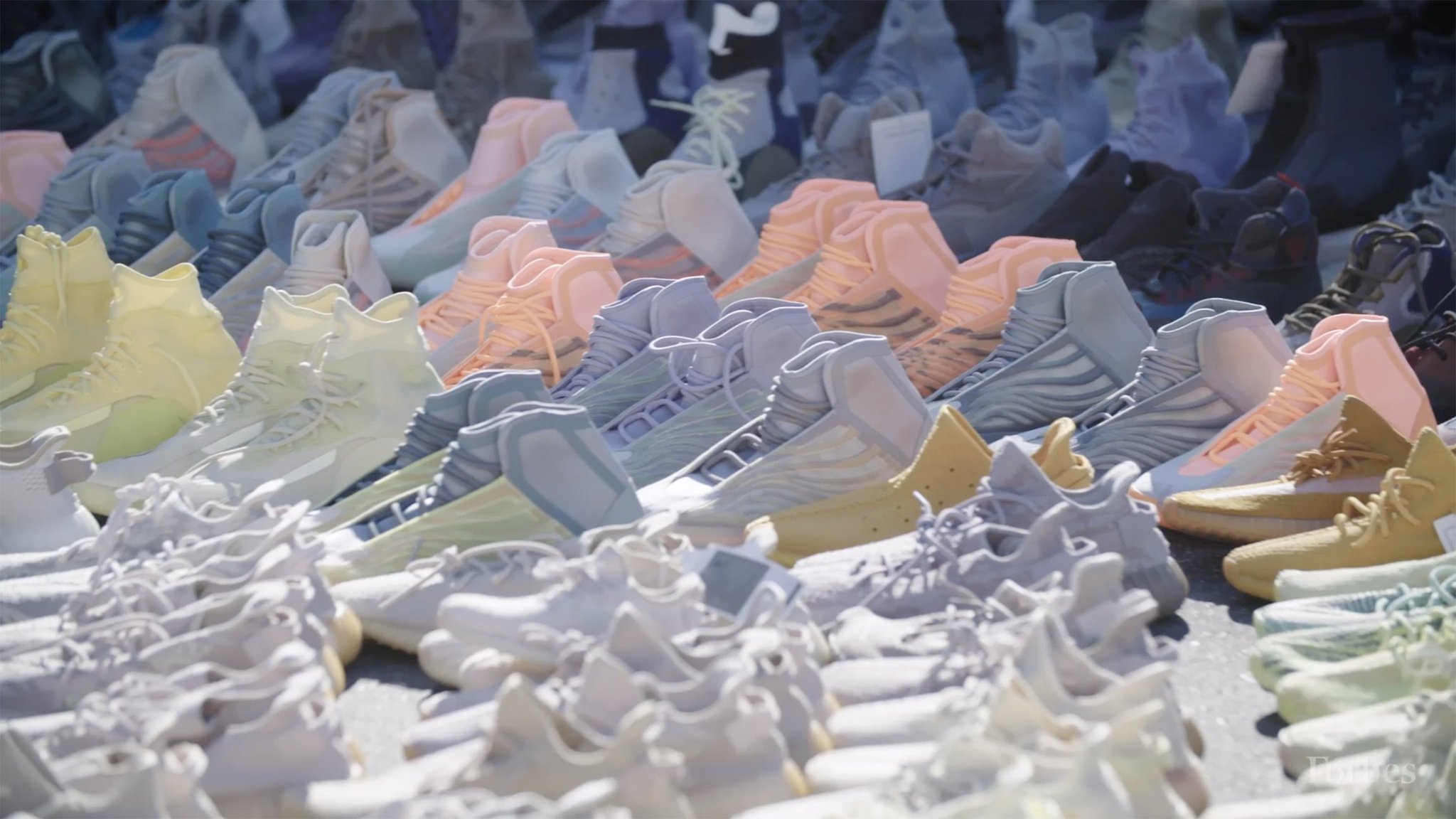 Aside from that, the video is incredibly interesting. Kanye West is an incredibly fascinating artist who's known for his vibrant and sometimes off-kilter personality. However, the video itself doesn't focus much on him but his creations. It's a nice change of pace from the usual publicity he's been known to receive to the past. While some of his quirks still manage to rear its way into his interactions with the interviewer it's equally as easy to pick up on the passion he speaks with as he reminisces about the Yeezy line.
Once again, Kanye thanks the popular anime film Akira for inspiring the creation of the Yeezy brand but he also cites the Lamborgini as another big influence. He even goes as far as to call the Yeezy "the Lamborgini of shoes." When asked about numbers Kanye responded with "I'm not a numbers guy" and then launched into a long-winded speech about how you cant calculate the love you feel when creating something by using a complicated metaphor about the interviewer's grandmother.
The article and video are strangely entertaining and getting to new Yeezy's up close and personal are very exciting. Hopefully, the world will get to see these models relatively soon. We are running on Kanye time after all.
The full article can be found here: Kanye's Second Coming: Inside The Billion-Dollar Yeezy Empire